Our Vision & Mission
"We will be the global Xylem & Phloem for every corporate entity to thrive financially in their business environment."
KSI will be determined in achieving its vision by focusing on below mentioned areas;
 Our core business will be to provide a wide range of financial advisory services.
 Our financial service will be rendered to corporate entities (Public limited, Pvt Ltd, Limited by guarantee) and entrepreneurs in any industry.
 We have no limitations in selecting our client base.
 We value delivering a swift, efficient & financially conscious professional service to our valued customers.
 We deliver our services through qualified, knowledgeable professionals. We also believe every employee is unique and our   employees are our strength in providing a value added service to our clients.
Mr. R. S. W. Senanayake - Managing Director/Chief Executive Officer
Mr. Rohan Senanayake is an associate member of the Chartered Institute of Management Accountants of United Kingdom and fellow member of the Certified Management Accountants of Sri Lanka.
Mr Senanayake counts over 25 years experience in financial markets including insurance, stock broking, fund management and corporate finance.  Mr. Senanayake was the Deputy Chairman/Chief Executive Officer of SMB Leasing PLC (formally known as Seylan Merchant Bank PLC) and Seylan Merchant Leasing PLC and Head of Investments of Ceylinco Insurance (Life). He was the Managing Director of Orient Capital Limited and also was the Director of Leasing Association of Sri Lanka from 2005 to 2008. 
Mr. Senanayake holds number of Board positions serving in the capacity of Chairman/Managing Director/Director including Kenanga Investment Corporation Limited and SMB Securities (Pvt) Ltd. He currently serves as  a Non-Executive Director and as an investment committee member at Ceylinco Life Insurance Ltd. He is also an advisor  an consultant to Orient Finance PLC.


Mr Channa De Silva - Independent Non-Executive Director
A Fellow of the Chartered Institute of Management Accountants (FCMA - UK) and Fellow of the Chartered Certied Accountants (FCCA - UK), Mr. De Silva is a Sri Lanka Council Member of the Association of Chartered Certied Accountants (ACCA - UK) as well as Sri Lankan council member of the Chartered Institute for Securities & Investments ( CISI - UK ) . He holds a Bachelor's Degree from the University of Colombo and Master's Degrees from Melbourne University (Australia) and Harvard University (USA). He is also an Edward Mason Fellow of Harvard University and served as a Teaching Fellow in Finance at the Harvard Kennedy School.
He currently serves as the Chairman of Sarvodaya Development Finance Ltd. Previously he served as Managing Director of Summit Finance PLC as well as Managing Director of George Steuert Finance PLC. Formerly, he served as a Director of Pan Asia Bank PLC. He also served as Group Managing Director of Delmege Group Limited. He has served the government sector previously as Director General of the Securities and Exchange Commission (SEC) and the Executive Director of the Board of Investments (BOI) Sri Lanka.


Mr. H M Hennayake Bandara - Independent Non-Executive Director
Mr. H M Hennayake Bandara is a Fellow member of CA Sri Lanka (FCA), Institute of Certified Management Accountants of Sri Lanka (FCMA) and AAT Sri Lanka (FMAAT). He is also a Member of Association of Professional Bankers of Sri Lanka and holds B(Com) Special Degree from the University of Sri Jayewardenepura. Currently, he serves as the Vice President of CMA Sri Lanka and as a Director of the Board of Summit Finance PLC.
Formerly, he served as the General Manager/CEO of National Savings Bank , Past President, Association of Professional Bankers-Sri Lanka (APB), Director, Board of World Savings Banks Institute representing Asia and  Pacific  Region, Director, Board of Institute of Bankers of SL, Sri Lanka Banks' Association (Guarantee) Ltd, Financial Ombudsman Sri Lanka, NSB Fund Management Co Ltd, Sabaragamuwa Development Bank and Chilaw Finance PLC.
He was a member of the Expert Group appointed by the Central Bank of Sri Lanka/Cabinet of Ministers and he also a recipient of the award for 'Excellence in Business Management' from CMA Sri Lanka.
He was a Past President of Association of Accounting Technicians of Sri Lanka, Council Member of CA Sri Lanka, Council Member of Sri Lanka Advanced Technological Education Institute, Board member, Sri Lanka Accounting and Auditing Standards Monitoring Board.


Mr. S.Jeyavarman – Independent Non-Executive Director
Jeyavarman , A professional holding over thirty seven years' experience in Sri Lanka's financial markets and fund management industry, he has been the Managing Director of Forbes Money Brokers Limited, Chief Executive Officer at National Asset Management Limited and Director and Chief Executive Officer at Orient Wealth Management Limited. A Fellow of the Institute of Chartered Accountants of Sri Lanka and certified Management Accountants of Sri Lanka and a Member of the Chartered Institute for Securities and Investment (UK), he served as an Advisory Panel Member of the Chartered Institute for Securities & Investment in Colombo. Prominently involved in Sri Lanka's Unit Trust subsector, he has been the President of the Unit Trust Association of Sri Lanka, in addition to other prominent positions in committees representing the Unit Trust Association of Sri Lanka. Jeyavarman has diverse experience in the capital and money markets of Sri Lanka. At present, he is serving as head of Fund Management with Kenanga Investment Corporation.

Mr. R S Egodage - Independent Non-Executive Director
An industry veteran with a wealth of experience and achievements to his credit, Mr. Egodage is a skilled corporate strategist with a proven track record in guiding corporate entities towards record growth and success. His passion and innate talent for establishing pioneering and liberated corporate strategies has been validated by Commercial Credit's trailblazing success in just 18 months, growing from a relatively small market share to being within the top five registered finance companies in terms of Net Interest Income.
His success is due in part to the multi-disciplinary approach he brings to the table, gleaned through a diverse career in a range of industries, including Engineering, Manufacturing, Plantations and Finance. Prior to taking over the stewardship of Commercial Credit, Mr. Egodage has held several top level management positions in the finance industry. He was appointed as the Deputy Chief Executive Director of The Finance Company PLC in 2006. Holding overall responsibility for the company's operations, while serving on the Boards of several Group companies at the same time, he led The Finance Company to declare its highest ever profits in over 70 years of operation, in what is popularly referred to as the Billion Month.
Other positions Mr. Egodage has held in reputed listed companies include Deputy Manager – Corporate Finance of the Merchant Bank of Sri Lanka, where he was instrumental in restructuring the Plantations sector, General Manager – Finance Planning and Administration – Kotagala Plantations PLC and General Manager – Project and Planning, Agalawatte Plantations PLC – both positions where he held key responsibilities for the overall direction of the company. He also held key positions of responsibility in companies including Central Finance, Peoples Ventures and Ceylon Pencil Company. He currently serves on the Board of Directors of BG Investments (Pvt) Ltd. An avid sportsman and a firm believer in the wisdom of an organization with a bottom-heavy management strategy, Mr. Egodage places strong emphasis on employee participation and empowerment, as well as a liberated corporate culture. His continuing focus remains the Company's strategic direction and its expansion into new markets, whilst facilitating its continued growth and success.
Having acquired a BSc. Eng. (Hons) degree from the University of Peradeniya and initially embarking on a career in the engineering field, he then set his sights on a career in management, earning a MBA from the University of Colombo. He has since then gone on to earn numerous professional qualifications including FCMA, Dip.M(UK), ACIM and ASCMA. He is undoubtedly one of the most qualified CEO's in the Finance industry today .
Mr Shahid Sangani - Independent Non-Executive Director
Mr. Shahid Sangani is the Managing Director of Lanka Equities (Pvt) Ltd; a family holding company with diverse business interests ranging from apparel, jewellery and renewable energy. He is also the Managing Director of Co-Energi (Pvt) Ltd, Engineering Service Company specializing in Green Building Design with clients in Sri Lanka, Bangladesh, Cambodia, and Indonesia etc. He functions as the Chief Operating Officer(COO) of the World Memon Organisation (WMO), a UK Registered Charity and Social Organization of the Worldwide Memon Community. He served as the CEO of Kenanga investment Corp Ltd; the Sri Lankan arm of a large investment Bank from Malaysia.
He has over 20 years of experience at Senior Management level in the private sector. He holds directorships on the board of Dynawash Ltd, Autus Chemicals (Pvt) Ltd, Diamond Cutters Sales (Pvt) Ltd, Trade rst (Pvt) Ltd and Co-Energi (Pvt) Ltd. Mr. Shahid Sangani is an Attorney at-Law of the Supreme Court of Sri Lanka.
Mr. M.S.I Peiris - Non Executive Director
Mr. Peiris who was employed in two leading Financial institutions in the Finance Company and Housing Finance Sectors in Sri Lanka was the Director/General Manager of Seylan Merchant Leasing PLC, a subsidiary of Seylan Merchant Bank PLC which position he held up to the time of its divestiture to Peoples Leasing Company in 2009.
He was the Executive Director of SMB Leasing PLC after being invited to the said Board in 2007 as a Director.
Mr. Peiris holds Board positions in several corporates and is the Chairman of SMB Securities (Pvt) Ltd. and a Director of Kenanga Investment Corporation Limited.
He possesses extensive experience in the financial services sector, especially in the fields of credit management and leasing, counting over 30 years in the industry. Mr. Peiris is an Associate Member of the Institute of Credit Management of Sri Lanka.
Ms. Vijitha Methmalie Dias - Independent Non-Executive Director
Graduated from University of Colombo (Sri Lanka) and enrolled as a Lawyer of the Supreme Court of Sri Lanka by qualifying the Attorneys at Law examination and excelled in her education by reading for Masters Degree in International Trade Law awarded by the prestigious University of Wales in United Kingdom in year 2007 and received a critical acclaim for her theses "Distinction between F.O.B and C.I.F Contract diminished as a consequence of the judicial decisions? This was an examination of English and Sri Lankan Law in relation to the above contracts." She is a senior Lawyer with a specialized background in Corporate Law, Corporate Litigation, Conveyance, Land Law and International Trade Law and Company Secretarial work the knowledge of which was gained through her education and also through experience that counts for more than 19 years in national and multinational organizations as a senior lawyer and a consultant.
She has been the Group Director (Legal) of Seylan Merchant Bank PLC before she instituted Dias and Dias Attorneys at Law/ Notaries Public of which she presently functions as the Senior Partner. She also serves as the board director of SMB Securities (Pvt) Limited and serves as a consultant for several well-known leading establishments in Sri Lanka. Also she holds the life membership in the prestigious Bar Association of Sri Lanka and Colombo Law Society.
Industry Specialists
Mrs. Thilini Padmasekara
Thilini Padmasekara is a Human Resources (HR) Management professional with 8 years of managerial level experience in diverse industries which had included highly technical as well as highly labour-intensive industries and management of HR functions of both-blue collar and white-collar staff.
She is currently at present an HR Manager of a well-known diversified listed company in Sri Lanka Her role provides her with the opportunity to interact with a diverse range of professionals and with over 4000 staff members.
Thilini obtained her primary education from Musaeus College, Colombo. She is a fellow of IPM Sri Lanka. Thilini also holds a bachelor's degree in Computer from the University of Portsmouth, UK and a Master's Degree in Strategic Business and Information from University of Wales, UK and an MBA from the University of Wales, UK. She is currently reading for her Doctorate with MSU, Malaysia.
Mr. M. T. Galgamuwa
Mr. M. T. Galgamuwa is a veteran banker with over 40 years of Banking Industry experience locally and overseas of which 25 years specializing in Treasury, Merchant Banking, Fund Management Activities and International Trade.
At present, he is an Independent Director at Melsta Regal Finance Limited, a licensed Finance Company belonging to the Distilleries Group and a consultant for treasury management and capital augmentation at HDFC Bank. Previously he was appointed as the Independent Non-Executive Director to The Finance Company by the Central Bank of Sri Lanka and appointed as a director to Shell Gas Lanka Limited by the Treasury, Ministry of Finance.
Mr Galgamuwa possesses strong senior managerial skills having directed ALCO and Integrated Risk Management Committee of several banks for several years. Have written/upgraded policies on ALCO and Risk Management for several banking and financial institutions. He Possess strong Treasury Management skills with in-depth knowledge of Market Risk's, Money Market Instruments and their usage, International Trade, Budgeting and Planning and Treasury Marketing.
Mr. Nilanga Wickramasinghe 
Nilanga Wickramasinghe is a visionary leader who is trustworthy and efficient. Passionate in spearheading innovation to drive productivity and growth in bottom line.
Decisive, entrepreneurial and driven Chief Executive with proven success in scaling up existing businesses, strategic positioning and new market identification for multimillion-dollar organizations. Exposure to Corporate and Strategic Business Management, Sales & Distribution Management, Service Marketing and Total Performance Management in diverse industries.27 years of result-oriented management exposure in a career span of three decades.
Nilanga hold a Post Graduate Diploma in Management (PG.Dip Mgt), Chartered Insurance Agency Manager (CIAM), Fellowship in Life Insurance Marketing – LUTC, USA (LUTCF), Diploma in Life Insurance Marketing – LUTC, USA (DipLIM), Certified Moderator for CIAM – LIMRA, USA & LUTC – USA, Certified Member – Sri Lanka Institute of Marketing SLIM (CMSLIM)
Mr. Mayura Fernando
Mayura Fernando is a former Partner of KPMG Ford Rhodes Thornton & Company.
He has functioned as the Senior Vice President Finance of Vanik Incorporation, Group Finance Director of Confifi Group and Finance Director - Asia Region Virtusa (Pvt) Ltd. In 2005 he became the Managing Director of Capital Reach Group and was appointed as Director/Chief Executive Officer of Softlogic Finance PLC following the consolidation. He was the Chief Executive Officer of Laugfs Capital Ltd and Orient Finance PLC.
Currently, he serves as a Non-executive, Independent Director of DFCC Bank and few Companies in the Laugfs Group.
Mr. Fernando is a Fellow Member of The Institute of Chartered Accountants of Sri Lanka and a Fellow Member of the Chartered Institute of Management Accountants of UK. He holds a BSc (Applied Science) Degree from the University of Sri Jayewardenepura.
Management Team
Competency Team
This is the strength and uniqueness in KSI.  This is a method adopted by KSI in order to provide a specialized, value added, and proficiency service to our clients.  This team comprises of industry experts who has been prominent leaders in the financial & accountancy services in the industry. Competency team comprises of below mentioned sub-teams;
Industry Experts – A team comprised with experts from various industries with a domain knowledge. Their proficiency will be comprehensively added to the services delivered to our clients.
Research Team – A team of analysts with a infinite knowledge on financial and business markets to conduct research. They will be conducting various researches to facilitate the public at large as well as the specific client projects undertaken by K Seeds.
Technical Specialists – A team professionals who are excelled in the main four areas of the series provided by K Seeds; i.e Treasury management, Balance-Sheet Restructuring, Debt-Equity Placement and other advisory services.
Project Team – A team comprised of qualified academics and professionals in executing the projects undertaken by K Seeds. They are covering a range of industries varying from Banking, Finance, Manufacturing, HR, Construction, tourism, travel etc.
Nirasha Senanayake - Manager - Research
Nirasha Senanayake is a CFA Charterholder with over 5 years of experience in Financial Modeling, Valuation, Corporate Strategy and Planning. She has over two years' experience in ESG research and ESG strategy. She is currently the Managing Principal of Venture ESG and an independent advisor on Sustainable Factors, a global platform for ESG advisors.
Nirasha holds a MBA (General) from University of West London and a BBA in Business Management from Northwood University. She is also an associate member of the Chartered Institute of Management Accountants, UK (ACMA).
Sakuni Fonseka - Senior Financial Analyst
Sakuni Fonseka is a financial analyst with equity research and economic research experience. Sakuni holds a Bachelor of Science Degree from the University of Sri Jayewardenapura. She has also completed a higher diploma in Information Technology at the University of Colombo School of Computing.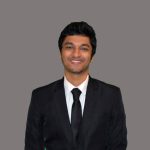 Shehan Senanayake - Business Strategy Associate 
Shehan Senanayake is a research and finance professional with over 4 years of experience. He was previously employed at EMG Fintech, Singapore, where he was involved in research and business development. Shehan holds a Bachelor in Business Administration from the University of Northwood, he is also an Associate Member of the British Computer Society (AMBCS) and is an associate member of the Chartered Institute of Management Accountants, UK (ACMA).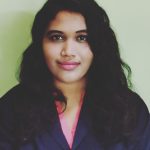 Imesha Minoli - Financial Analyst
Imesha Minoli is a financial analyst with experience in equity research and portfolio management. Minoli is a recent graduate who holds a Banking and finance / Financial Risk Management degree from Victoria University Australia. She is currently following the Operational level of Charted Institute of Management Accountant. (CIMA).
Investment Advisory Team
This is an independent committee, who assess the viability of each project before signing any mandate for the services provided by KSI. Investment/Equity Placement related services provided to clients by KSI, will be initially assessed through this committee. Advisory committee members have no direct or indirect link with KSI. They perform as an independent committee in providing an unbiased decision.
Corporate Profile
K Seeds Investments (Pvt) Limited is a Limited Liability company incorporated and domiciled in Sri Lanka and re-registered under the Companies Act No. 07 of 2007.

Registered Address   :             2nd Floor, Landmark Building,
                                                             385, Galle Road,
                                                             Colombo 03

 Bankers :                                Seylan Bank Plc.

Auditors :                                  KPMG
                                                             32A, Sir Mohammed Macan Maraka Mawatha,
                                                            PO Box 186,
                                                            Colombo 03.
                                                            Sri Lanka
                                                            Tel: (94-11) 542 6426
                                                            Fax: (94-11) 244 5872